In today's world of small margins and even smaller room for errors, companies are driven to find ways to increase production output, improve product quality, and reduce costs. Plant operations are responsible for a company´s most critical assets-its production equipment.
Delays and errors in plant maintenance can increase the cost to repair broken equipment more than four times. Liquid UI enables the PM department to maintain equipment quickly and more efficiently.
Built on GuiXT technology, the process can be extended to iOS, Android, Mobile Scanning devices, HTML5 browsers or SAP GUI. Designed to accelerate the simplification and usability of most SAP transactions, this package include best practices, services, development tools, project management, unit testing, go live support, documentation, and knowledge transfer.
---
IW21 Create PM Notification
IW22 Change PM Notification
IW23 Display PM Notification
IW31 Create Work Order
IW32 Change Work Order
IW33 Display Work Order
IW41 Enter PM Order Confirmation OR
IW42 Collective Confirmation
---
Inefficient: SAP screens and navigation can cause a reduction in productivity for maintenance technicians who are not SAP power users
Error-prone: when users do not understand transaction-based language, data quality suffers
Negative production performance: orders not closed even when the work has been completed creates a work order backlog
Labor-intensive: time-consuming processes impact the need to respond quickly to plant maintenance issues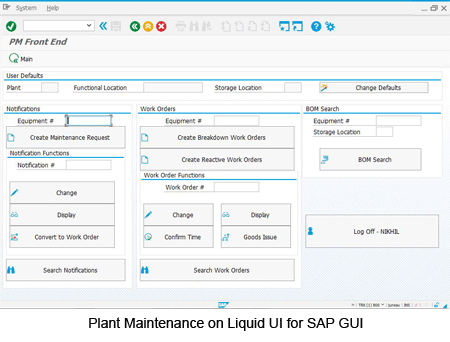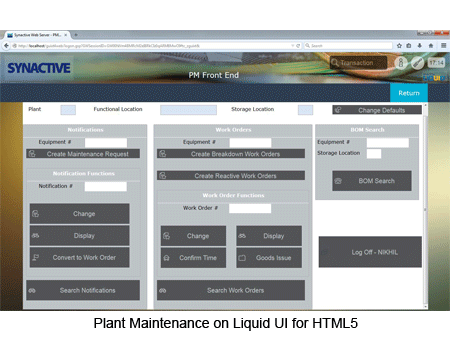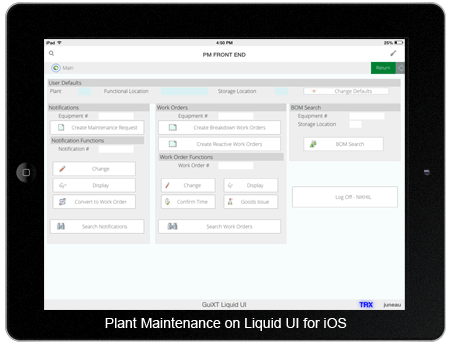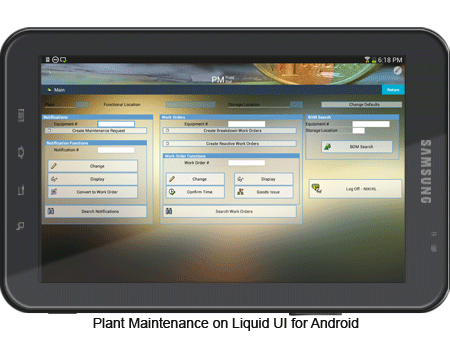 ---
Simplified launch pad: single screen with quick links to different transactions that users process
Optimized notifications/work orders: customized process screens display only the fields users need
Requires one click: confirm time, complete transaction, and close order
---
Discovery and Requirements Gathering
Project Management
Development tools for the duration of the implementation
All code reusable on any touchpoint
Unit Testing
Debugging
Documentation
Installation and Deployment
---
Integration testing
System testing
Acceptance testing
Go-live support
Training and Knowledge Transfer
---
SAP Plant Maintenance module
Synactive end user licenses
Associated executed license and service agreements
---
On site training for up to 10 resources
Remote development assistance
---
Screen Cams
Plant Maintenance Offline Package