Liquid UI creates a completely secure communication channel between your SAP Server and the Liquid UI for iOS residing on your device. The security is handled by means of the RC4 encryption.
Liquid UI has defined a function to its library to check whether there is an encryption key associated with the function while receiving the package of data from the server to ensure the security of your data. If there's an encryption key, we will set secure connection flag and initialize RC4 state.
Now we have upgraded our socket class from secure connection to TLS/SSL for Liquid UI for iOS.
To enable TLS on the iOS, please do the following:
Launch Liquid UI for iOS App on your device.
Select Liquid UI Connection setting screen.
Scroll down to the TLS option and slide the control to ON position.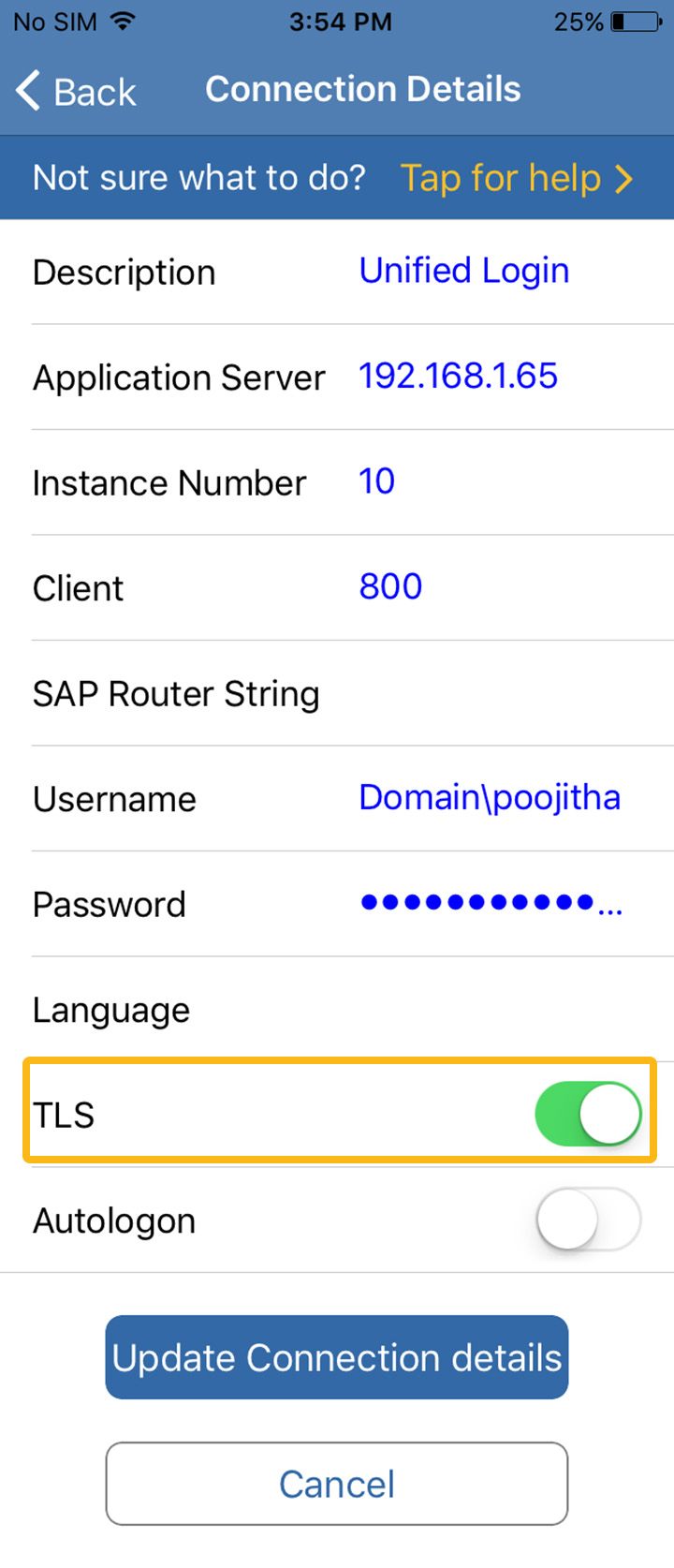 Prerequisite
Configure Liquid UI Server
Configure Liquid UI Client
A valid X.509 certificate to support directory access control
Note: You can get all information in certificate based on ASN1.rule. This will save permitted certificate information in local file, so that you can manage connecting to a server with TLS/SSL. You can successfully connect with TLS to server only if you get certificate from the server and parse it from the local list. Otherwise Liquid UI for iOS will popup a error message, if the validated outcome is a recoverable failure select the option from the message box as shown below: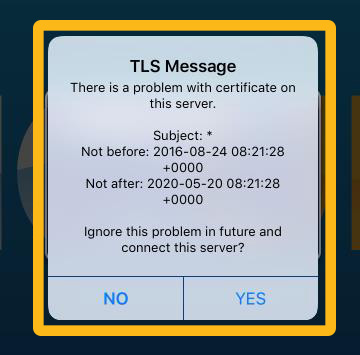 If user select YES for a certificate with recoverable validation problem, we will update local certificates list.
For TLS/SSL connection, we also show special style for connection info button on bottom bar:

The TRX is a System ID which is unique for each SAP system. Once the TLS is activated the System ID would turn to Green color followed by lock symbol.
Please see the Server Configuration (sapproxy.ini) section of this document for information on configuring the Liquid UI Server.