Purpose
Liquid UI for Android allows you to attach files within SAP transactions. The user can attach files in three different ways in a transaction. The options include following:
Attachment list
Store business document
Create Attachment
The process is as follows:
Launch Liquid UI for Android and select a transaction that supports attachments. In our example, we will use the IW32 transaction. Navigate to IW32 transaction which is Change Order: Initial Screen.

 

 

Enter order number in the Order field and click either Enter or RETURN button on the SAP screen.

 

Change Maintenance Order screen will display as following:

 

Locate the attachment icon on the upper right hand side of the screen. Click on attachment icon. You will navigate to a screen to choose an object.

 

Select an object type to initiate the file attachment process and press continue. The Services For Object context menu appears. Select the desired option for file attachment.

 

Attachment list
Click Attachment list to select the file from the list of attachments and press continue to add the file to the transaction.

Store business document
Click business document to select the document type and press continue to add the document to the transaction. You can also drag and drop files into the empty field by clicking on the empty field.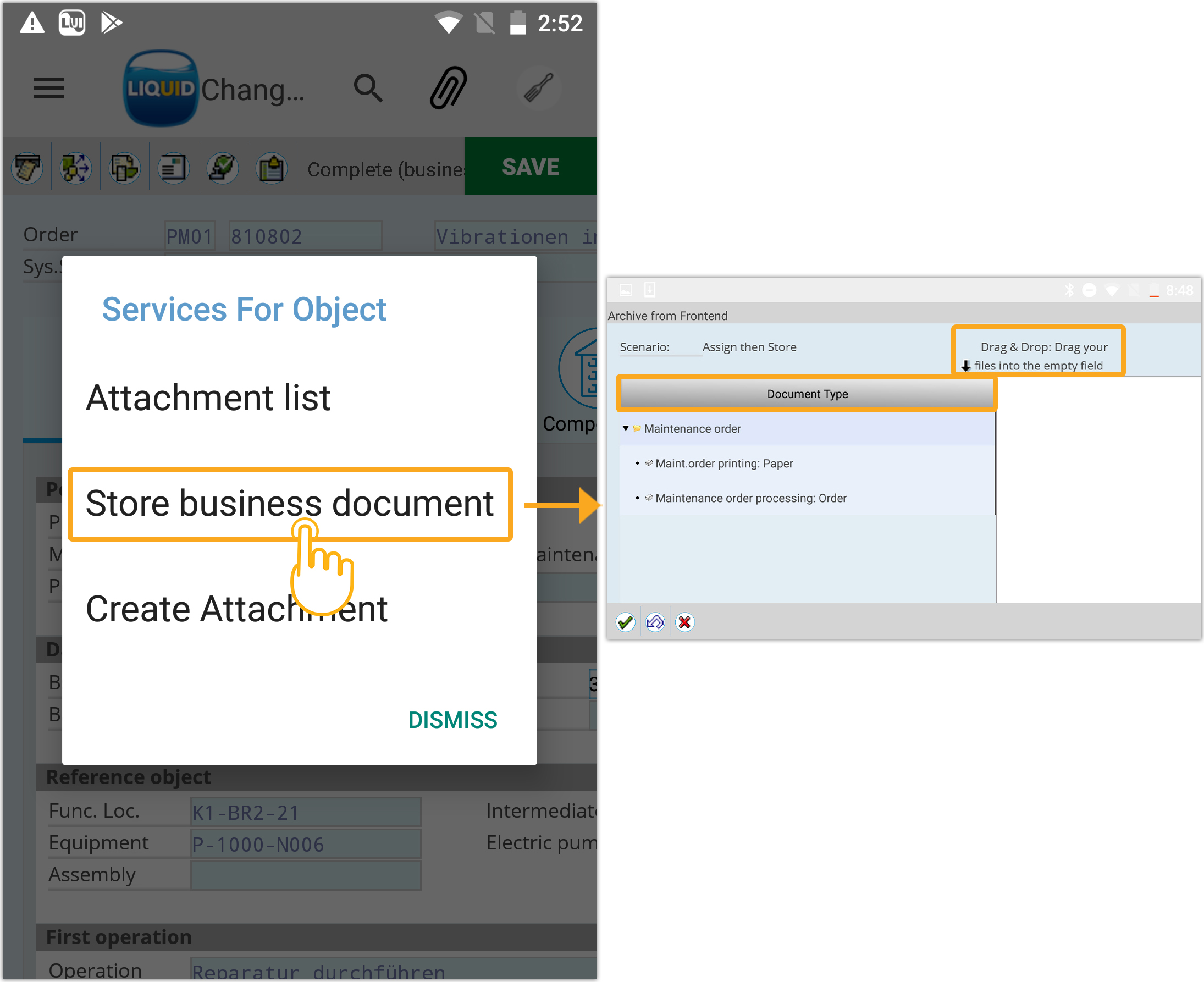 Create Attachment
Click Create Attachment to upload the files from the device. On click, a context menu appears with following upload options:
Select File
Select Image
Take A Picture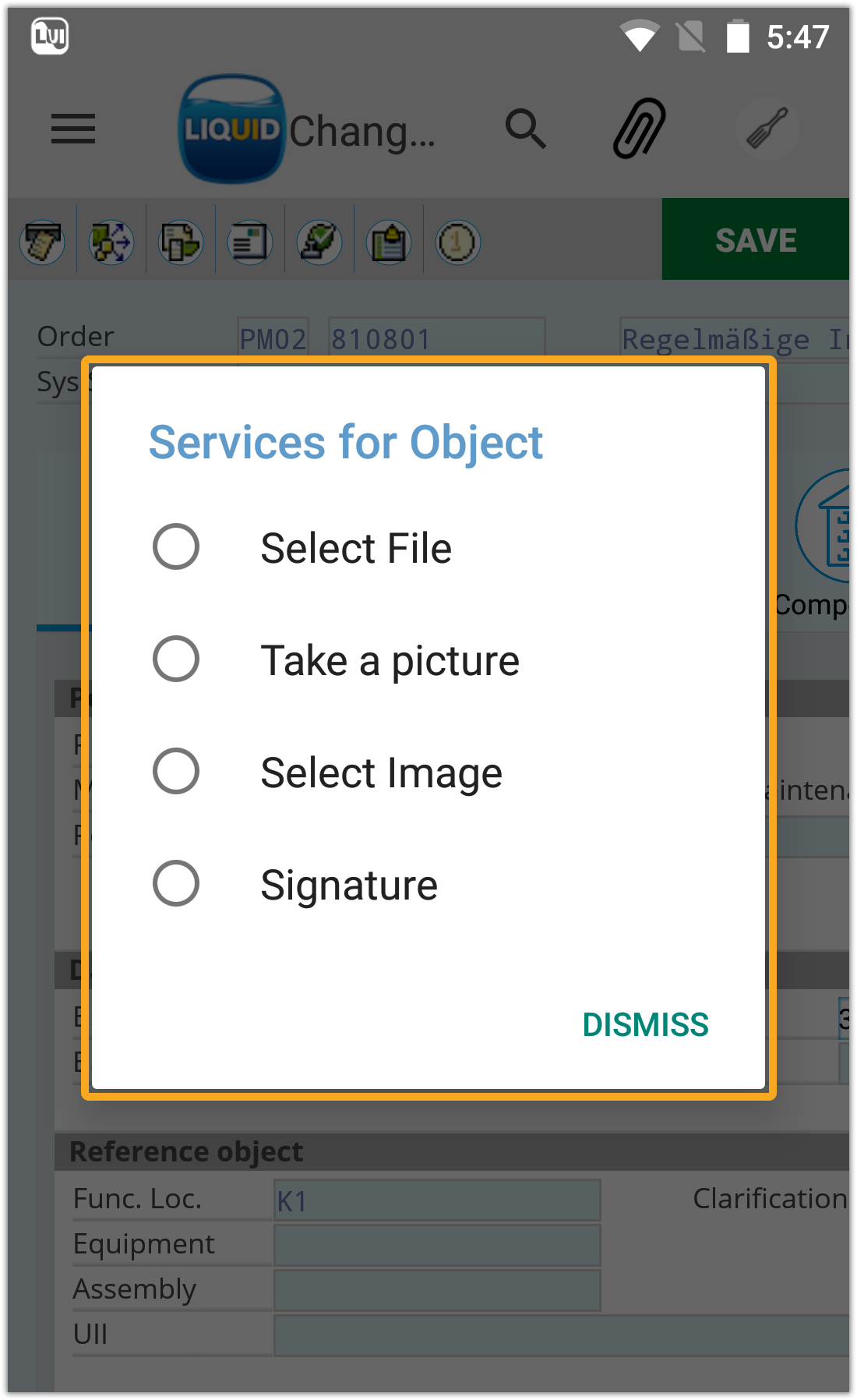 Select File
Choose SELECT FILE to upload the file from the device.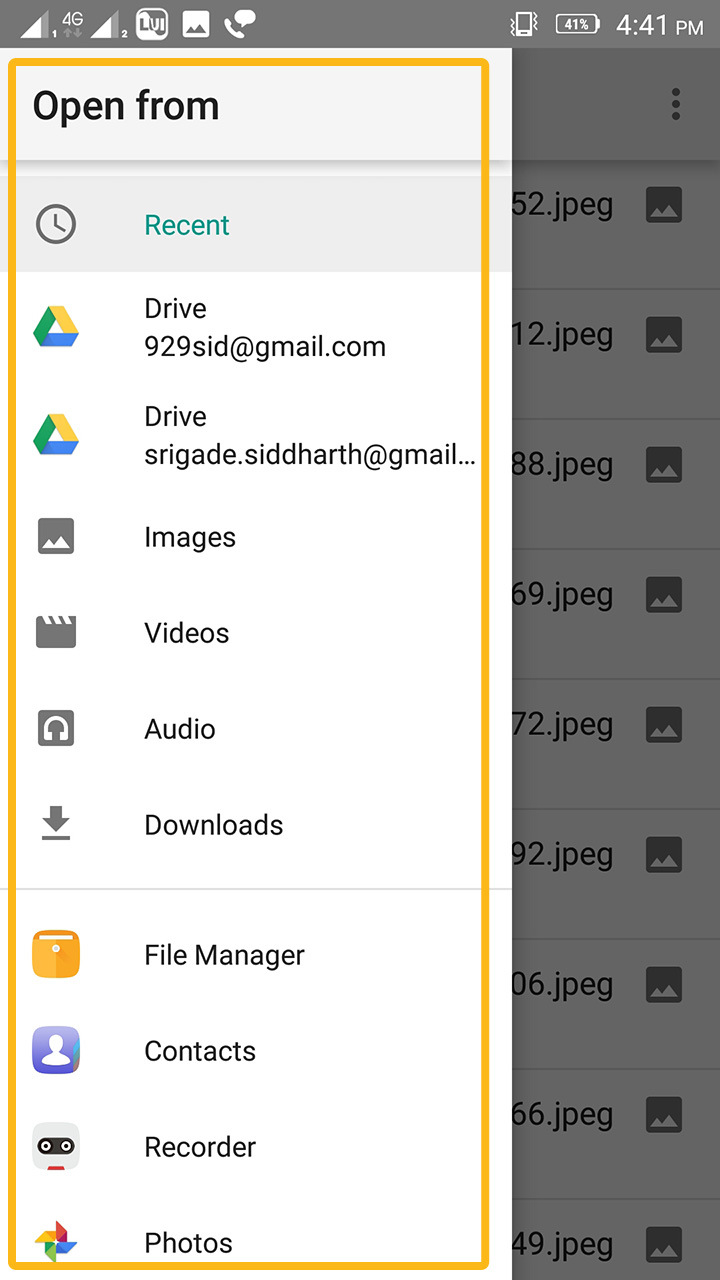 You can upload any kind of attachment like audio, video, and text related files from your device, Google Drive, external memory and more.
Select Image
Choose SELECT IMAGE option to upload image from the device gallery.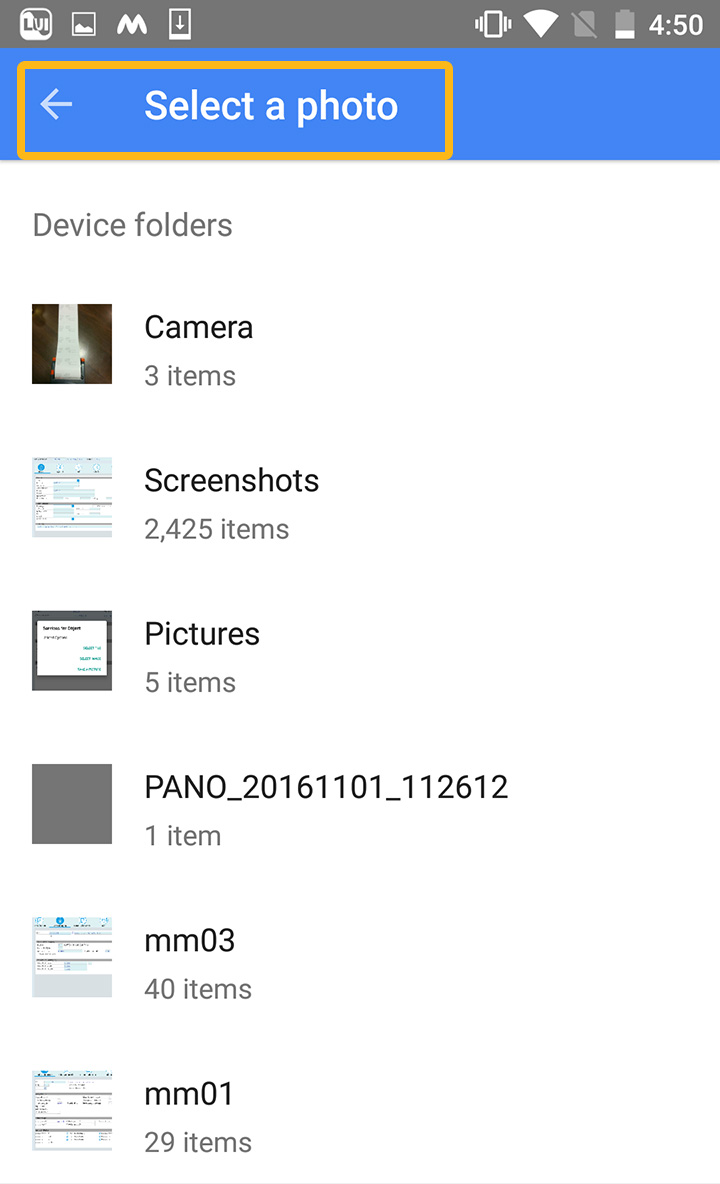 After selecting an image, a popup window appears to enter the filename for the image.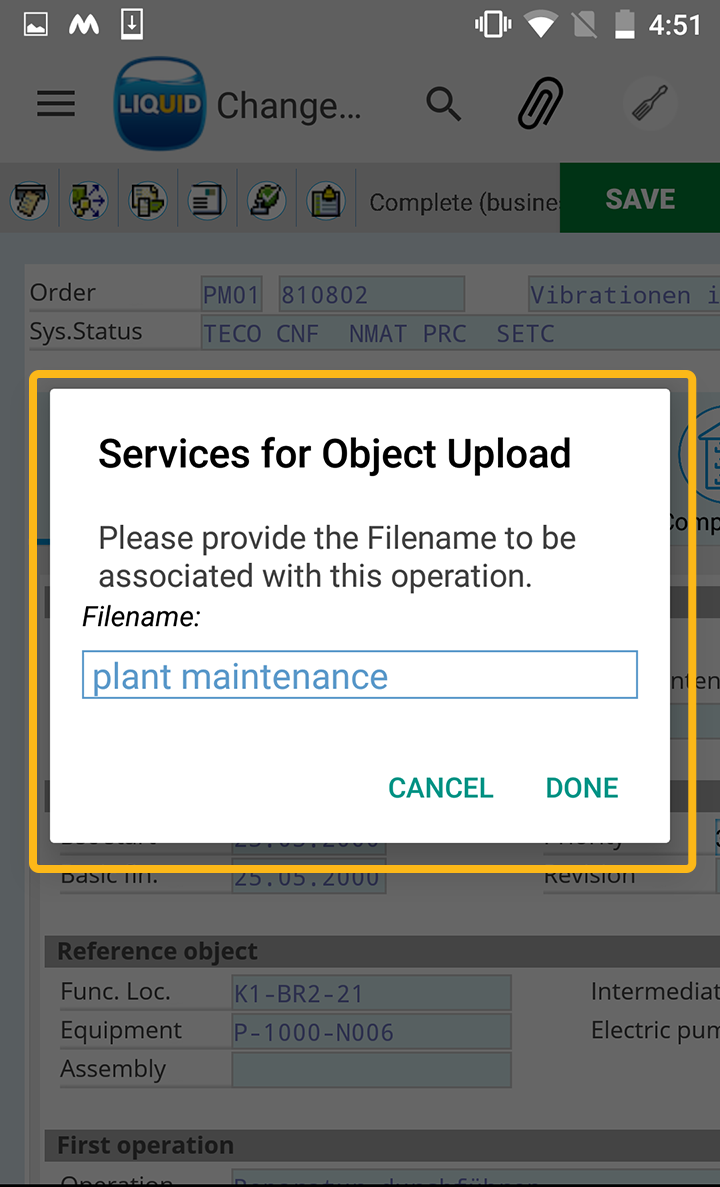 Click DONE to save and upload the file to the transaction.
Take A Picture
Choose TAKE A PICTURE option to capture and upload the image from the device.